April 19, 2022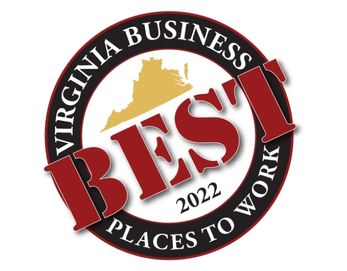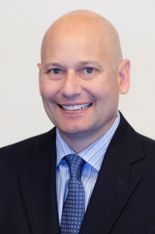 Prior to joining Damuth Trane, Phil graduated from Colorado State University with a Bachelor of Science in Civil Engineering. His career included a few different roles, most notably as a Sales Engineer for the Trane Portland office for five years. When he began working at Damuth in April 2002, Phil came onboard in an Account Manager role. Over the years, he has held a variety of sales and leadership positions prior to being promoted to his current position of Vice President, Client and Community Relations in January 2014. While with Damuth Trane, Phil attained credentials as a Certified Energy Manager (CEM) and became a graduate of LEAD Hampton Roads as well as the CIVIC Leadership Institute, two regional programs aimed at developing leaders in the Hampton Roads community and beyond.
As Vice President, Client and Community Relations, Phil is responsible for meeting client needs and commitments through developing and maintaining long-term relationships with all client types to include vendors, shareholders, and business partners.  In addition to client relations, Phil maintains Damuth Trane's partnerships in the community through attending local events and managing the Damuth Foundation's donation allocations to various local nonprofit organizations. He is often seen rolling his sleeves up to volunteer and serve alongside his family or fellow Damuth associates. 
Phil also represents Damuth Trane in many civic, industry, and community organizations to keep them a valued member of the Hampton Roads community. He is currently a Trustee Member of the Hampton Roads Chamber of Commerce, the Vice Chair of the Board for VOLUNTEER Hampton Roads, City Chair for the United Way of South Hampton Roads, committee member for the Hampton Roads Economic Development Alliance, and sits on the ODU School of Engineering Advisory Board. Additionally, he is an active member of the local chapters of the Virginia Energy Efficiency Council, Association of Energy Engineers, Associated Builders and Contractors, Association of General Contractors, and the Hampton Roads Association for Commercial Real Estate, among others.
On his 20-year tenure and role with the company, Phil reflected: "Being able to give back to and be involved with so many local organizations such as ORPHANetwork, SpeciaLove, and Union Mission Ministries (to name a few) has been very fulfilling in my role. I am truly honored to have been able to work with fantastic Damuth associates these past 20 years – it makes all the difference. I am excited to see the continued growth we're experiencing within the company and look forward to the great things to come!"