The Cost of Energy
Energy savings is important for the financial success of building operation. The cost of energy is continuously rising which is a major operational expense for many businesses and institutions. Approximately 40% of a building's energy is used by its HVAC system and another large portion is consumed by the lighting system. Our team can help facility managers reduce consumption in both areas.
In addition to our building energy services, which can save a facility owner money through routine maintenance, we offer a wide range of energy assessment services. These services can provide a facility owner with a building HVAC system tune-up or a complete energy star systems overhaul.
Our Services Include:
Typical Energy Usage in Facilities
View Larger
Typical Energy Usage in Facilities
ACCORDING TO US DEPARTMENT OF ENERGY
Testimonials
See What Our Clients Are Saying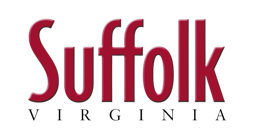 "We have had a great partnership with Damuth Trane. The technical support I've received from their service team has been second-to-none. All the jobs we have worked with them on have been clean, professional, and well-coordinated. I'm thankful that Damuth has embraced our building's goals and helped keep us up to date with the latest controls and the training our team needs."
Brian L. Newbern, Sr., Facility Inspector
City of Suffolk Capital Programs & Buildings