Building Solutions Life Cycle
Optimize Your Systems to Achieve Energy Savings
No matter what stage of life your building is in, our team can help you to optimize systems to
achieve energy savings and maximum comfort to create a high performance building.
1. Plan & Design
Building Modeling
Plant Optimization
Equipment & Controls
2. Build & Occupy
System Delivery & Startup
System Commissioning
Construction Warranty
3. Operate & Maintain
Predictive Maintenance
Preventative Service
Rental Services
Once the facility is lived in, our team can provide essential services to keep systems optimized and maintained throughout their lifetime. Since downtime can be costly to business, we can provide 24/7 service to ensure your building remains operational when temporary cooling solutions are required.
4. Restore & Modernize
R'Newal
Trane HVAC Parts & Supplies
Energy Solutions
Buildings age and they need modifications in order to stay within comfortable operating conditions. Our team has the knowledge and resources to make sure that your building gets the attention it deserves to make it like new again.



Testimonials
See What Our Clients Are Saying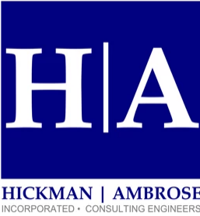 "As a consulting engineer practicing in the Hampton Roads area for the last 40 years, I have come to appreciate the value of having the Damuth team as a partner on projects from inception to completion, and many times beyond. The staff at Damuth has always been the leader in providing timely, accurate response whether assisting with HVAC system equipment selections or providing feedback on a proposed system configuration. Most importantly, the service support does not cease once the product is sold."
Ted O. Ambrose, Jr., P.E., President
Hickman-Ambrose, Inc.