Friday, June 4, 2021
|
8:00 AM
Ruth Baker, Project Administrator, Retires from Damuth Trane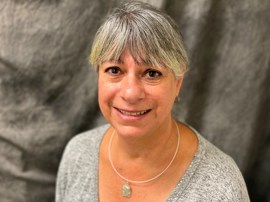 Ruth Baker, BAS & Retrofit Project Administrator for Damuth Trane has officially retired as of June 3, 2021.
Ruth originally came to Damuth Trane on a temporary one-year contract as a Staff Accountant in 1994. She brought with her two bachelor's degrees in Industrial Technology and Business Administration from East Carolina University along with 10 years of industry experience. Once her year contract was up, she was invited to join the company on a regular full-time basis. 10 years later in 2004 she transferred to the Building Automation Systems (BAS) team as a BAS Project Administrator where she has remained for the duration of her career with Damuth. 
As a Project Administrator, Ruth was responsible for meeting client needs and commitments through job costing, reviewing invoices, providing financial review, and administration of project documents for BAS projects. Outside of her role at Damuth Trane, Ruth kept involved in various internal initiatives such as holding membership in Damuth Trane's Quality Council and United Way Committees as well as volunteering for several events and service projects over the years. Throughout nearly 27 years with the company, her inquisitive nature, commitment to teamwork and ability to ask the hard questions made her a key player in the success of the BAS team and Damuth as a whole.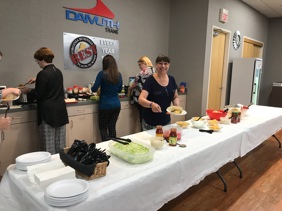 "Ruth has been an incredible asset to the organization since she joined Damuth in 1994," remarked Jack McKown, Contracting Solutions Team Leader; "Her strong work ethic and genuine care for associates and clients have been the hallmark of her career here. We wish her health and prosperity in her well-deserved retirement.  She will be missed!"
Ruth lives in Virginia Beach with her husband of 3 years, Robert, who also works for Damuth Trane as a Service Technician. She has one daughter and two grandchildren she enjoys visiting regularly in Northern Virginia. When asked about her time at the company, Ruth shared: "I want to thank our founder, Don Damuth, for establishing a company out of his Marine values that have endured for over 50 years, and for creating a work environment that I wanted to stay and work for. "Semper Fi" Don."
Congratulations, Ruth! Best wishes in retirement from your Damuth Trane family.