October 30, 2023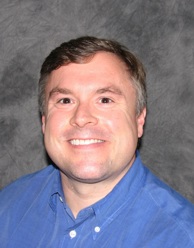 Rick Burroughs, Sales Technical Support for Damuth Trane, is celebrating his 20-year anniversary with the company this month.
Rick is a graduate of Virginia Tech, having earned his Bachelor of Science in Mechanical Engineering. He originally joined the company in 2003 as a referral from fellow Damuth associate Eric Jones, whom he previously worked with at Des Champs Technologies in Roanoke, Virginia.
As a Sales Technical Support Associate for Damuth Trane's Systems Solutions team, Rick provides engineering and technical support for Sales Engineers with the objective of providing accurate and timely HVAC equipment selections, take-offs, estimates, proposals, and submittals. On Rick's contributions to the company, David Wilkins, General Sales Manager commented: "Damuth Trane is very fortunate to have had Rick Burroughs as an associate for the last 20 years. He has played a significant role in the growth of our business by helping us win jobs on a regular basis. Rick is one of those valued associates who is described as the "glue" to an organization.  He is always willing to help, humble in his approach, and is an expert in what is required to win jobs. He is well-liked and respected by all who know him and work with him. I am very proud of Rick and all his accomplishments, and it is an honor to know and work with him at Damuth Trane."
Rick and his wife of 15 years, Erin, live in Chesapeake with their two dogs. In his spare time outside of work, Rick coaches a running group with his local CrossFit gym and enjoys visiting the Disney World parks with his wife. On his milestone anniversary with Damuth Trane, Rick expressed: "I'm very proud of the 20 years I've had the privilege of spending at Damuth so far. The company really is an outstanding, top-notch organization. I'd especially like to thank all my fellow co-workers on the System Solutions team. We have certainly been through a lot together in the last 20 years and there is no better team around! Here's to many more years together."
Congratulations to Rick and his 20 years with Damuth Trane!