October 28, 2022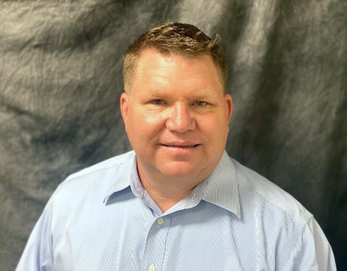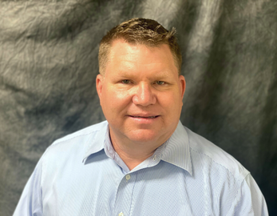 Mike Nifong, Sales Engineer on Damuth Trane's Contracting BAS team, is celebrating 30 years with the company this month. Mike joined the company in 1992 right out of college from Old Dominion University, where he learned about Damuth Trane at an on-campus career fair.
Building Automation Systems was always something Mike had an interest in, so anything in HVAC Controls was considered his "dream job." Mike earned his Bachelor of Science in Electrical Engineering Technology from ODU where many of his core classes were on the study of HVAC controls. When he came to Damuth Trane, he started out as a BAS Project Technician. Over the last 30 years, Mike has held nearly every position on the Building Automation Systems team as it's been developed, including Project Engineer, Sr. Project Manager, Operations Team Leader, Account Manager, and his current role as Sales Engineer that he's held for close to 20 of those years.
As a Sales Engineer for Contracting/BAS, Mike is responsible for securing new building automation projects and contracts for the company and managing key accounts that fall under his portfolio. He works closely with Damuth's Account Managers to identify new opportunities for BAS business and to determine a project's scope and pricing for proposals. Mike holds a Certified Energy Manager® (CEM) title from the Association of Energy Engineers and can advise clients on how to optimize the energy performance of their facility in a cost-effective manner.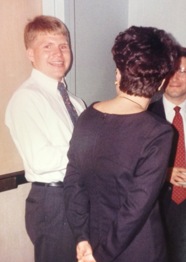 David Wilkins, General Sales Manager said of Mike: "It has been an absolute pleasure to know and work with Mike Nifong both personally and professionally.  Mike is passionate about serving clients and delivering on our promises. He is supportive of his teammates and creates genuine relationships with people inside and outside of the company.  Mike has played a significant role in helping Damuth grow to be the company and business we are today and deserves a big 'Thank You' for that!"
Mike and his wife of 30 years, Laura, live in Chesapeake, Virginia. They have two adult children Erin and Zachary who reside in Florida and Richmond, VA, respectively. When Mike isn't working, he enjoys playing guitar, traveling and trying new restaurants with his wife. When asked about his three decades of service to Damuth Trane, Mike stated: "When I first started there were only 40 associates here! I appreciate the opportunity to have grown alongside such a great organization for the last 30 years and to have built a lasting relationship with the Damuth family."
Congratulations on 30 years, Mike! We appreciate all you do for our clients every day.