Tuesday, May 25, 2021
|
8:00 AM
Mike Beach Retires After 24 Years with Damuth Trane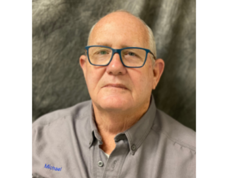 Mike Beach, Service Technician on the Southside Team at Damuth Trane will officially retire on June 1. With nearly 50 years of experience, Mike has had an impressive tenure in the HVAC-R industry.
Mike began his career in HVAC in 1973, working summers with his uncle's air conditioning business while he was still in school. Several years later, he joined Damuth Trane in March of 1997 as a Service Technician.
Service Technicians at Damuth Trane are responsible for operating, repairing, and maintaining a variety of equipment, from chilled water systems to computerized building management systems and everything in between. With safety being the top priority for all Damuth Trane's field technicians, they are required to undergo many safety trainings and ensure proper procedures are being followed while both in and out of the field. Since with the company, Mike has undergone countless training courses and received several certifications to maintain his knowledge and skillset as a Service Technician.
Reflecting on his 24 years with the company and overall time in the industry, Mike expressed: "It's been a great journey with Damuth Trane. From Virginia to NC, Maryland to Bermuda, I was always on the move. [Trane] sure keeps us on our toes with all new equipment. 2500 duplex chillers to absorbers, it was never boring, always something to learn."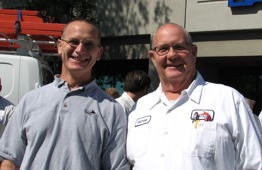 Mike lives in Virginia Beach with his wife of over 40 years Michaelinda. They have two adult children and two grandchildren, ages 4 and 2. Mike and his wife enjoy spending time on their farm in South Hill, VA where they like to hunt, fish, and take their boat out to the nearby lake.
"Mike has been a fantastic tech and a vital part of the Damuth team. From his outstanding knowledge and technical abilities to his great client relationships, he has brought a great level of value to the organization," commented Bob Gunderson, Service Operations Team Leader; "Not only will we miss having Mike Beach as part of the team, many of his clients will miss him also. Mike is one of those techs that ensures clients want to renew their service contracts year after year. He is trusted by owners to maintain equipment in which they have significant investments. Kudos again to Mike, and here is hoping he has a great time in retirement!" 
Congratulations, Mike! Best wishes in retirement from your Damuth Trane family.