Thursday, December 1, 2022
|
8:00 AM
Keith Hopkins, Account Executive for Damuth Trane, Retires after 44 Years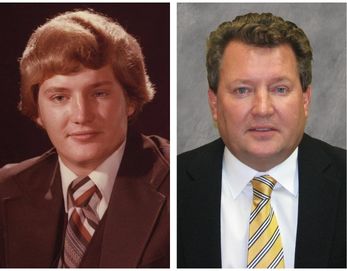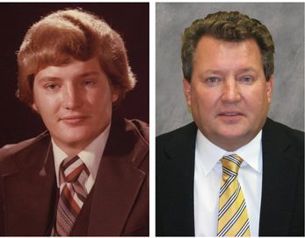 Keith Hopkins, Account Executive for Damuth Trane, retired on December 1, 2022. Keith joined Damuth Trane in 1978 as a Service Technician. Over the last 44 years, he has served in many roles with the company, including starting up our Comprehensive Solutions division (now known as Service Solutions) in 1990.
As an Account Executive, Keith managed and maintained business relationships with clients; consistently producing creative and practical solutions to some of our clients' most challenging problems. He provided the Damuth 5-Star Experience for internal and external clients. Keith ensured his clients felt like valued partners and he has contributed a wealth of knowledge to his fellow associates on the Service Solutions Team. "We are very grateful for Keith's significant contributions to our company and clients all these years," reflected Clint Damuth, company president; "He is certainly leaving behind a legacy for future Damuthians!"
Keith and his wife of 16 years, Gretchen, live in Williamsburg. They have four children and four grandchildren as well as a rescue dog, Lucy. After retirement, they plan to go 'glamping' around the country in their motorcoach, travel overseas, and spend even more time with their grandchildren.
On his impressive career span with Damuth, Keith expressed: "I want to thank the Damuth family for my amazing 44-year career. Don believed in me so much that he allowed me to create the team now known as Comprehensive Solutions back in 1990. Comprehensive Solutions has always been a fun place to work where we all supported each other to make sure every job met time, scope, and budget. When necessary, we all jumped in and worked as a team to ensure the outcome was a win-win. We celebrated our successes, and all took pride in a job well done."
You will be missed, Keith! Best wishes in your well-deserved retirement.