July 6, 2023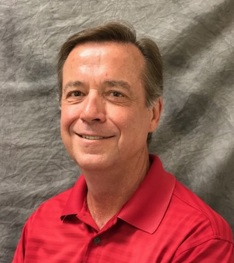 Joerg Paul, BAS Sales Engineer on Damuth Trane's System Solutions team, is celebrating 30 years with the company this month.
With over 44 years of HVACR/Controls industry experience, Joerg is an expert in the field. He received his associate degree in Refrigeration and Air Conditioning Technology from Danville Community College and worked for a few other organizations prior to joining Damuth. He eventually came to Damuth Trane in 1993 from Engineered Sales & Service out of Richmond, VA.
What attracted Joerg most about working for Damuth was their "Client First" approach. Don Damuth, company founder, had conducted Joerg's interview where he explained the organization's bottom-up strategy with the client at the top and himself at the bottom. One of Joerg's favorite quotes Don shared with him was: "If you're not serving our clients, you should be serving someone who is."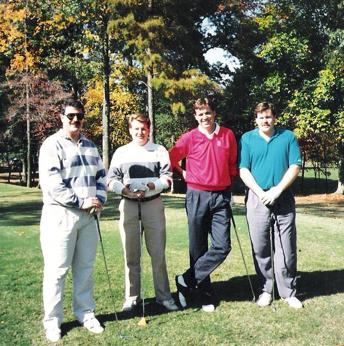 As a BAS Sales Engineer, Joerg is responsible for securing new building automation projects and contracts for the company and managing key accounts that fall under his portfolio. He works closely with Damuth's Account Managers to identify new opportunities for BAS business and to determine a project's scope and pricing for proposals. David Wilkins, General Sales Manager said of Joerg: "Early on in his career, Joerg played a significant role in one of the most strategic decisions and efforts in Damuth's history: entering the Building Automation Systems market. Since helping Damuth create both a winning team and system for Building Automation projects, Joerg has continued to lead us into new opportunities and helped us produce value for our clients over the years. He has cultivated deep relationships with both his Damuth teammates and clients, delivering business results like few others have. I am proud to know him, work with him, and am looking forward to seeing what he will do in the years to come!"
Joerg and his wife of 38 years, Cindy, live in Virginia Beach. They have three adult children and four grandchildren who also live locally. When he's not working or spending time with his family, Joerg enjoys doing home projects, fishing, and playing golf. When asked about his three decades with the company, Joerg stated: "Over the years I've had a lot of fun working at Damuth and have made some awesome memories; we work hard and play hard. I love being a part of a winning team, serving our clients, learning from teammates, and having the opportunity to sell everything we offer here at Damuth. It's been a very fulfilling career so far!"
Congratulations on 30 years, Joerg! We appreciate all you do for our clients every day.