November 4, 2022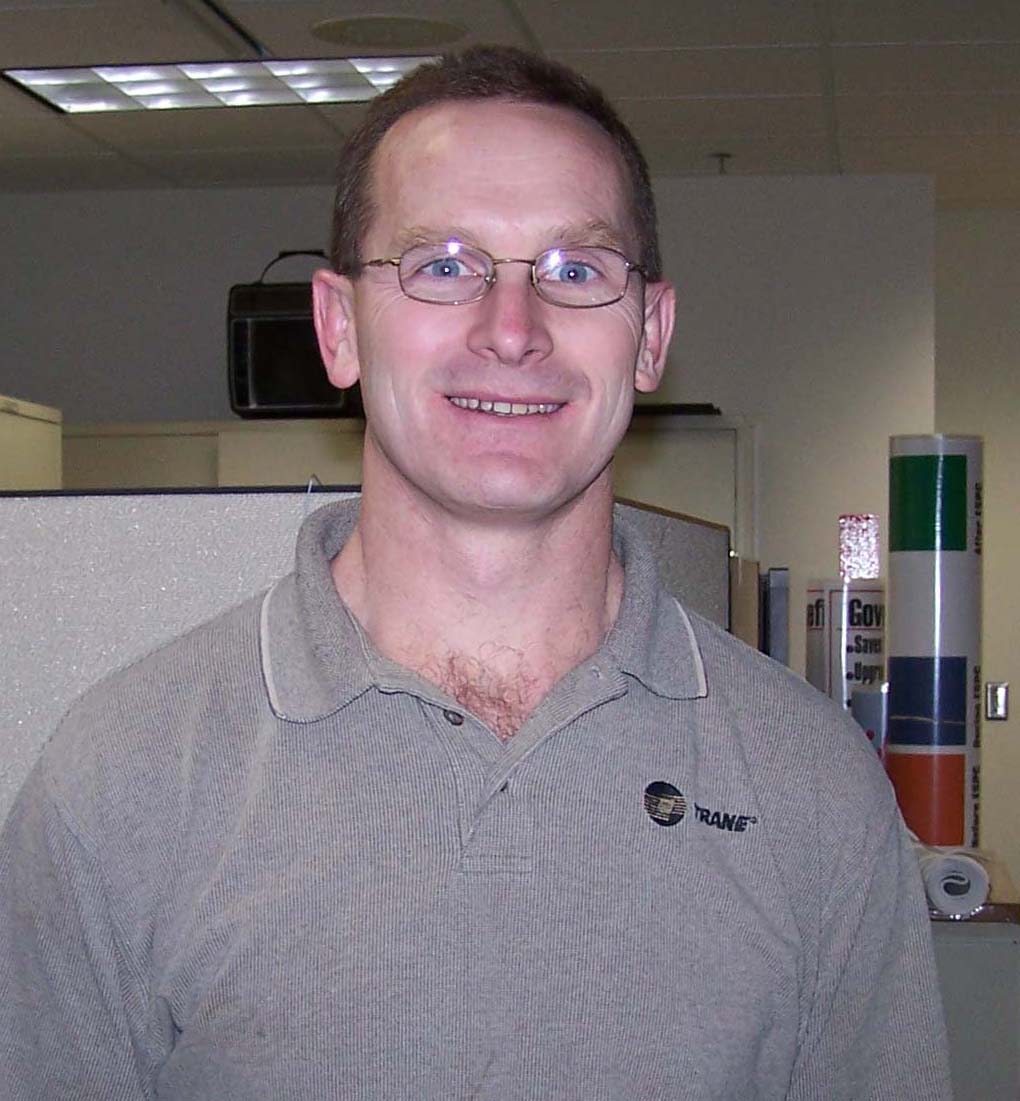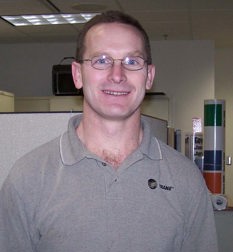 Jim Bowman, Systems Specialist II on Damuth Trane's service team, is celebrating 35 years with the company this month. Jim came to Damuth Trane in 1987 from the Newport News Shipyard where he had recently completed their apprenticeship program. His neighbor at the time was Damuth Associate Keith Hopkins who suggested Jim try out a career in HVAC; Jim soon came onboard as a Service Helper while he began his training in the HVAC field.
In addition to graduating from the Newport News Shipbuilding Apprenticeship program, Jim went on to take several courses at the Vocational Technical Center in Virginia Beach and Ferris State University to learn the basics of HVAC and Refrigeration. Jim has completed many additional training classes throughout his career on Trane Commercial HVAC equipment, controls, and ABB Drives to maintain his expertise on the systems Damuth Trane sells and services.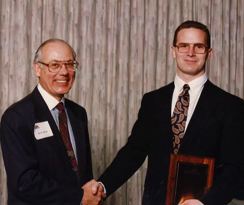 Over the years, Jim bounced between Commercial HVAC Service Technician and Building Automation Systems (BAS) Service Technician roles before he became a BAS Project Technician in 2003. Since 2006, he has held the role of Systems Specialist for the Service Team. As a System Specialist II, Jim is responsible for meeting client needs and commitments through the overall performance and execution of Building Automation System (BAS) service agreements, retrofit projects, and system service. His role is to develop relationships with building owners and work in coordination with the BAS service team leader and owner sales team in developing system solutions.
David Bannon, Service BAS Team Leader said of Jim: "Jim has been a staple in the industry throughout his 35 years here. Jim is passionate about serving his clients and has created lasting relationships with them. He is always striving to be their trusted advisor regarding their building's HVAC and automation systems and makes every effort to make sure they are being taken care of. A great team member, advisor, and mentor to his fellow associates, Jim has played a critical role in making Damuth the company that it is today."
Jim and his wife of over 35 years, Maria, live in Virginia Beach. Together they have two adult daughters Ashley and Amber. When Jim is not working, he enjoys landscaping his yard, gardening, and being involved in his local church Oak Grove Baptist. Reflecting on 35 years of service with Damuth, Jim stated: "I want to thank Damuth for the opportunities they've given me to grow as an individual – both personally and professionally. I believe we have the ability to grow as much as we want at Damuth; it all depends on how much we're willing to invest. We're lucky to be surrounded by great associates here and can learn from one another. My biggest joy over these 35 years has been taking care of my clients and tackling challenges that keep me on my toes."
Thank you, Jim, for all of your hard work through the years! Congratulations on 35 years!