Wednesday, July 22, 2020
|
8:00 AM
Honoring a Legend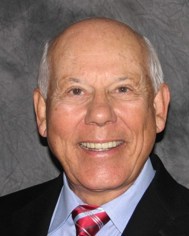 Don Damuth, founder of Damuth Trane, passed on to heaven from earth on Sunday, July 19th.
Don's career with Trane started when his Stanford and Marine Corp buddy talked him into looking into an opportunity to be a sales engineer in 1961. Folklore says that Don told Trane he would work anywhere except New York (he grew up in Long Island) – he was promptly told that if he wanted a job with Trane that he was to report to the New York City Trane Franchise.  He later went on to start up the Long Island sub-office for Trane.
Don then received the opportunity to be involved in the Trane "Dealer Development" program working with Bob Binion who held the Philadelphia franchise at that time. Don always loved to mentor and teach, and this role included him teaching Mechanical Contractors and Trane Dealers how to be businesspeople.
This job whet Don's appetite for running a business of his own, and three years later in 1970, he purchased the Trane Franchise in Norfolk, VA. Don was an early investor in building a service business, and in being in the controls business. While painful at first, there is no question that our continued profitable growth and increase from 9 associates to over 200 today would not be possible without his early investment and plans. It's hard to believe that this year we celebrated 50 years serving the communities of Coastal Virginia, Northeastern North Carolina and Bermuda.
Our clients always appreciated Don's personal touch. But what Don was best at was building people. The Marine in him aside, he studied and pursued a participative, servant-leadership style. Through the years, Don was involved in Kiwanis, the Hampton Roads Chamber of Commerce, and served as the President of the National Association of Trane Franchise Holders and other HVAC industry and community organizations.
He and my mom Bernice raised my brothers Roger, Philip, and I with Christian values. Because of this, we always seek to be compassionate as an organization and support the community when possible.
My father, Don, will be missed. He was clearly part of the generation of giants and thought leaders that helped to make Trane the brand and organization it is today, and we are proud to continue his legacy at Damuth Trane.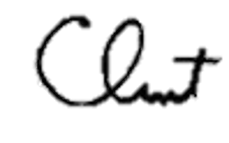 Clint Damuth
President, Damuth Trane