June 25, 2021
Three associates at Damuth Trane recently celebrated milestone 20-year anniversaries with the company. Matt Kurz – Southside Service Team Leader, David Foss - BAS Retrofit Project Manager, and Sue Lee – Payroll Staff Accountant all joined Damuth Trane in June of 2001.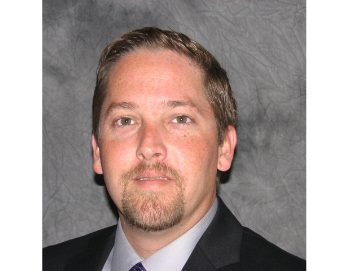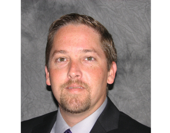 Matt Kurz came to Damuth Trane in a temporary role as a Summer Parts Helper and was offered a full-time Warehouse & Delivery Associate position at the end of the season. Within the first year, he pivoted to a Parts Inside Sales role for the Chesapeake Trane HVAC Parts & Supplies location. In 2007, Matt assumed the title of Chesapeake Parts Store Leader where he remained until 2011 when he was promoted to Parts Team Leader over all three locations. While in his most recent role, the Parts Team earned the Trane Top Independent Parts Performance Award twice and were also recipients of the Trane Independent Office of the Year Award for 2014 and 2019. At the end of 2019, Matt moved into Damuth Trane's Service Division and became the Southside Service Team Leader.
As a Service Area Team Leader, Matt is responsible for developing, managing, and leading a team of Service Technicians and a Resource Coordinator that represent Damuth Trane in the Southside region, while growing that area's client base through providing excellent customer service, developing leads and operational excellence in his technician team. When asked about Matt, Steve Webb, Service Area Operations Leader stated: "The past 20 years we have had the pleasure of watching Matt grow and develop in his career, taking on various leadership roles and becoming knowledgeable in many aspects of our business which has made him a great asset to our Service Team and Damuth as a whole. We look forward to see what he continues doing in the years to come!"
Matt resides in Suffolk, Virginia and enjoys working on cars and camping in his spare time. Reflecting on his anniversary, Matt expressed: "These 20 years have really flown by… I'm really thankful for the opportunities Damuth has given me to grow and develop throughout my career. It's great to have a company and co-workers that care."
---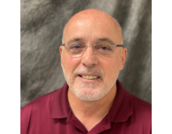 David Foss served in the U.S. Navy for 11 years and started his Commercial HVAC career in 1993. In 2001, he joined the Damuth Trane team as a Building Automation Systems (BAS) Technician and later assumed responsibilities as Damuth Trane's first BAS Project Manager.  As a BAS Project Manager, David is responsible for managing, tracking, and maintaining multiple BAS projects within their time, scope, and budget while providing excellent customer service to internal and external clients.
David was recently promoted to Project Manager Team Leader and will be assuming the new position as of July 5. "David has been a valued team member over these past two decades and we are excited for him to enter into his new role and further utilize his leadership abilities," commented Jack McKown, Contracting Solutions Team Leader; "Having a leader with not only industry knowledge but in-depth knowledge of the company, brand, and our products will be a fantastic asset to the Contracting Team."
David lives in Shawboro, North Carolina with his wife of 34 years, Denise. He has two adult children and five grandchildren who all live in the Hampton Roads region that he enjoys regularly spending time with when not at work.
---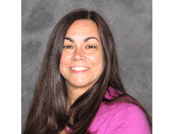 Sue Lee began her career after graduating from Virginia Tech in the hospitality industry doing Night Audit then transitioned into her first Accounts Payable role. After a couple of other accounting positions for various industries, she joined Damuth Trane in 2001 as a referral from a pformer associate who Sue had worked with at one of her previous jobs. Sue originally started as the Finance Admin doing payroll and the role evolved over the years.
Currently, Sue is the Payroll Staff Accountant where she is responsible for meeting internal and external client needs through providing accounting support for payroll and inventory valuations. In addition to her current role, Sue also volunteers as the treasurer for Damuth's internal United Way Committee and sits on the Ergonomics Committee headed by Damuth's EHS Leader. She has volunteered with many associate events over the years along with company volunteer projects and charity events Damuth Trane has sponsored. Bill Mitchell, CFO for Damuth Trane shared: "We are very fortunate that Sue has been on our Finance Team for 20 years.  She is very dedicated to the company and ensures that our associates are paid accurately and on time regardless of unique situations that might occur such as snow days, hurricane, power outages, etc.  She is always willing to jump in and help a team member when needed.  We truly appreciate all the support and hard work that she has given to us over the years.  Congratulations Sue!"
Sue is a Virginia Beach native where she lives with her husband of 31 years, Robert, with whom she shares two adult daughters. In her free time, she loves practicing photography for fun and capturing special events for family and friends. "I can attribute my longevity to the fact that Damuth is such an employee-orientated company and has great leadership," commented Sue; "They've been a pleasure to work for the past 20 years."