March 2, 2021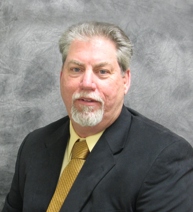 Andy Blanchard, Service Building Automation Systems (BAS) Specialist for Damuth Trane, is celebrating his 25-year anniversary with the company this month. With an impressive 43+ total years of industry experience, Andy came to Damuth well into his career. Joining Damuth Trane in 1996 in pursuit of more career advancement opportunities, Andy started as a Service Technician and later moved into his current role in 2010.
As a BAS Systems Specialist, Andy is responsible for meeting client needs and commitments through the overall performance and execution of BAS service agreements, retrofit projects, and system service. This involves developing relationships with building owner clients, working in coordination with the BAS service team leader and owner sales team in developing system solutions, providing training on new systems for clients, and increasing BAS service agreements.
Andy has taken several industry and product-related trainings throughout the course of his career. He has also completed two HVAC apprenticeships and received his Refrigerant Certification, Master HVAC and Journeyman HVAC Licenses. Over time, Andy has become a mentor to many other technicians at Damuth Trane and even assisted with technician trainings in the past to share his knowledge and expertise. He is a member of the Service Council at Damuth Trane which is comprised of service technicians that present their concerns, suggestions, and ideas to company leadership with the goal of improving associate and client experience in the field.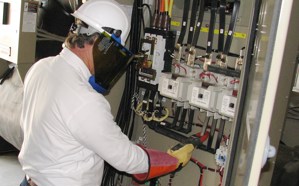 "Damuth Trane has been a great company to work for and it's been an honor to work with the Damuth family all these years," commented Andy; "I've made many fond memories while working here and look forward to sticking around until retirement comes. You won't see me leaving unless I'm dragged out kicking and screaming!"
Active in serving the community, Andy is a member of the American Legion Association where he participates in various fundraisers throughout the year to raise money for veterans and veteran causes. Andy is also a member of his local Harley Davidson Owners Group and regularly organizes charity runs that support various people, organizations, and communities in need.
Andy lives in Moyock, North Carolina. In his free time, you can typically find him cruising on his pontoon or fishing boat, or taking a ride on his Harley with the local Harley Davidson Owners Group.  On Andy's company anniversary, David Bannon, BAS Service Team Leader expressed: "We are very proud of Andy for reaching this impressive milestone with our company. His hard work and commitment to the task at hand and willingness to go above and beyond for our clients is what has made him such a treasured team member over the years. Congrats, Andy!"