Sorry, there doesn't seem to be anything here. Please try navigating back to the events by clicking here.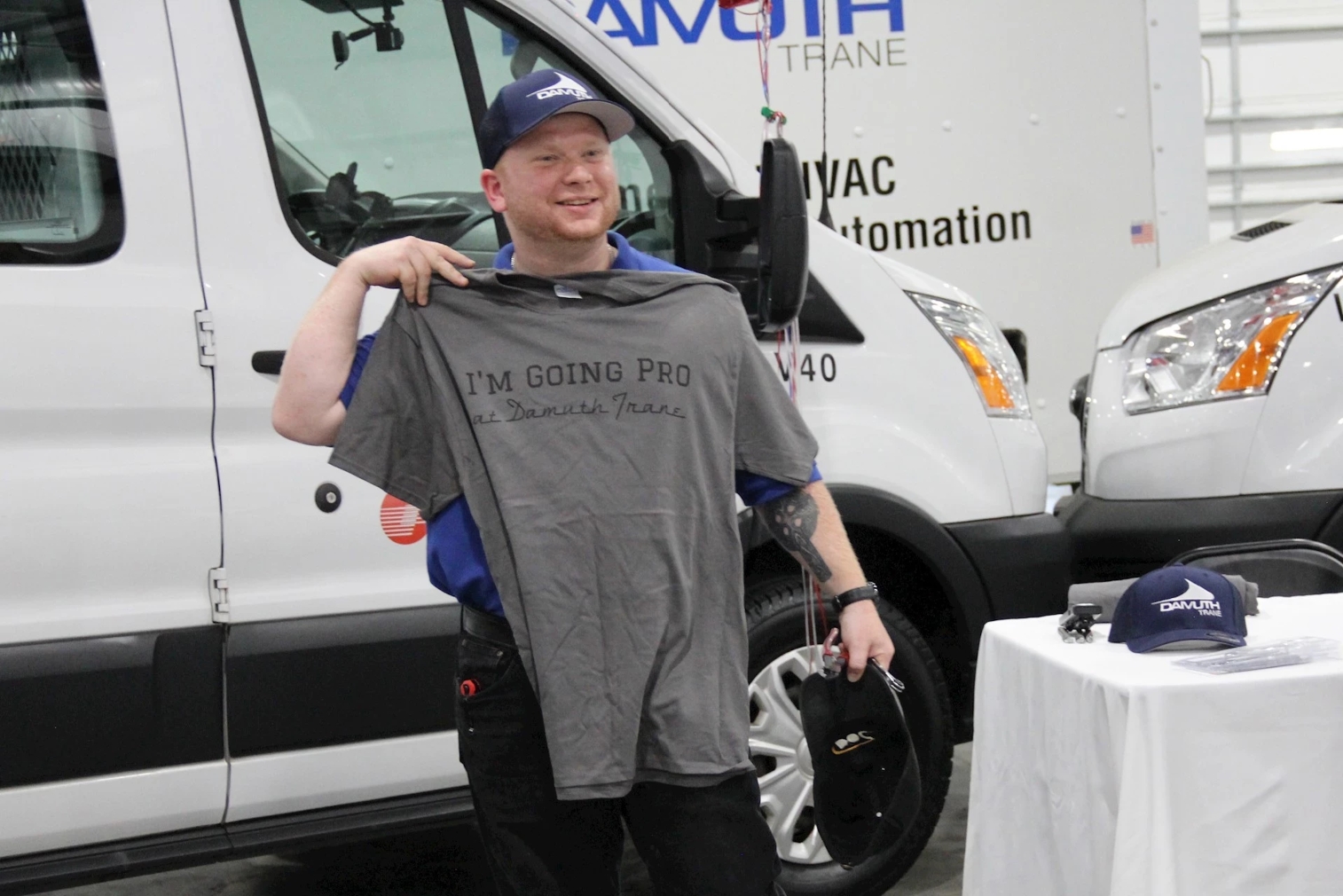 Let's Get to Work
Start Your Career with
Damuth Trane
Damuth Trane has been employing full-time apprentices since 2018. If you're interested in getting your HVAC license, graduating with no college debt, and having a career at a great company lined up for you when you graduate, this program may be for you!
We also offer seasonal internship programs in Engineering and Safety, along with temporary positions such as Service Helpers and Service Interns, among others. Learn more about our early talent development programs in the documents below.